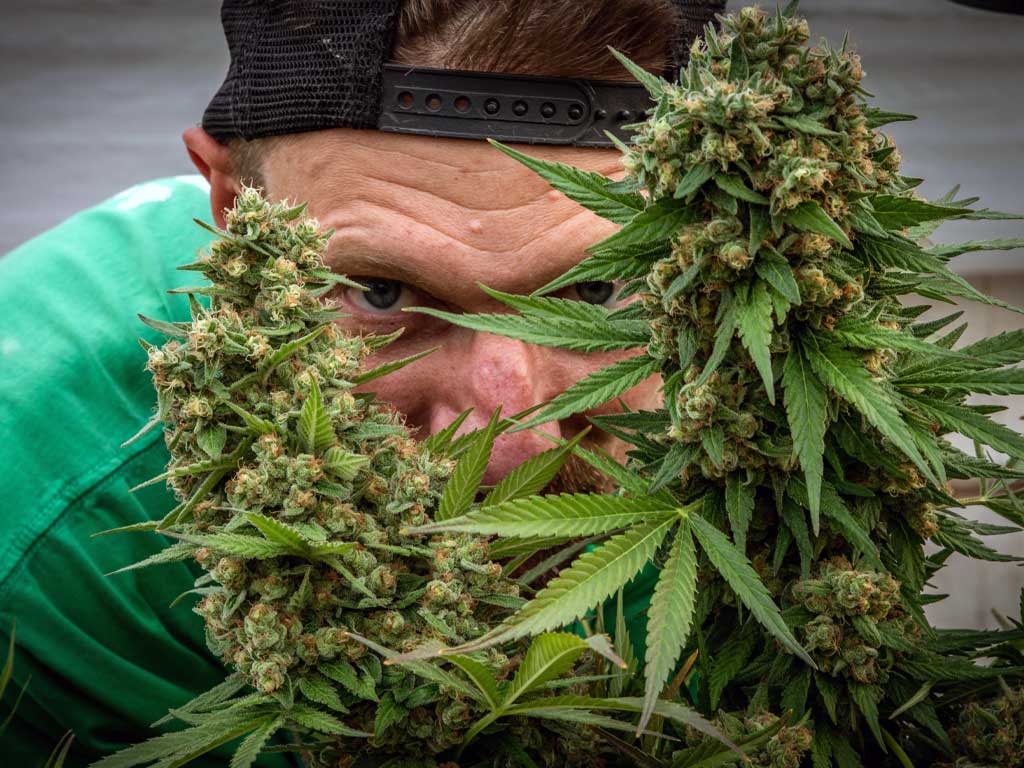 Our Marijuana Cannabis Farm & Farming Operation
What started out as a tomato farm in the 1960's, to what is now the highest cultivated cannabis in Colorado, Earls has become a nationwide household name. Folks traveling through Leadville repeatedly stop to say hi, swap stories from the past year, and to pick up some of our one of a kind flower.
About Earl's Farming Operation
While many cultivators in the cannabis industry rely on various forms of hydroponic methods for growing, Earl and his son have remained true to the original cultivation methods; relying solely on the earth, sun, and water to grow our fine cannabis.
---
Located at 10,200ft above sea level, Leadville's intense sunlight offers arguably one of the best growing seasons in the state. Our full season plants spend all summer flourishing in our greenhouses, often reaching to over 10-15 feet tall by the time harvest season rolls around. All of our cannabis is grown using only 100% organic ingredients and each plant is harvested only when it has fully matured, rather than sticking to a strict "production timeline" that so many other companies have come to rely on.
---
All of our flower is hand trimmed, and all of our wax and shatter is processed using only our high-quality trim. With five greenhouses and growing, Earls is determined to continue producing only the finest herb that one has come to expect from our small, family owned and operated business. Earl's Leadville Colorado has always been the local's favorite, and was voted 2019 Best Dispensary in Leadville/Lake County. Next time you're in town, be sure to come see us! We offer the best everyday prices and variety on Concentrates, Edibles, Cartridges, and Flower.
First time to a dispensary? Our friendly, knowledgeable staff enjoys taking the time to answer all of your questions and concerns surrounding cannabis; as well as inform you on State cannabis regulations and dosage guidelines.
Have any questions or concerns please give us a call at… 719-293-2770 or follow us on Instagram, @earlsfineherbs.